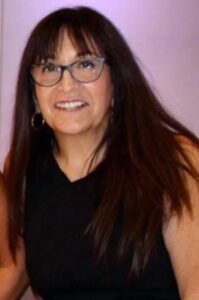 Today we'd like to introduce you to Mary Ann Tooker.
Hi Mary Ann, thanks for sharing your story with us. To start, maybe you can tell our readers some of your backstory.
After working for many years in the fashion industry, and upon seeing its influence on women—in both positive and negative ways, I wanted to create a brand that would counter all the negatives. And so Daisy-Bella was born.
I wanted girls/women of all ages to be reminded that who they are is enough and how they look is beautiful. I knew this struggle first hand, I knew that in spite of how simple that may sound, to truly experience it can be so difficult. I know the struggles in today's world and the expectations can be daunting. I also know the joy in finding my own path and the strength that comes with that journey. This is why Daisy-Bella is so important to me. I want to let all women of all ages know they are smart, they have talent, they are strong & they are beautiful – They are enough! Daisy-Bella is a state of mind. It's about believing in ourselves! It's about hope!! It's about sharing our story, our successes and making a difference!!!!
And because my biggest inspirations were the women that surround me throughout life, I wanted to pay tribute to them by creating Daisy-Bella, a brand that reflects their power, beauty, and comfort on their own terms.
Daisy-Bella is my proudest business yet! It reflects me and the many women who have found themselves searching for seamless shopping experiences when looking for comfortable, high-quality garments.
My beliefs & values for Daisy – Bella.
To inspire:
To make garments that both inspire who is wearing it and those who read our messages.
To pay it forward:
10% of our profits go to charities helping women and people in need.
To empower:
No matter shape, size, or age, our collections look to empower women and help them feel confident in their skin.
The company name also represents more than just a name… it represents anyone who is a daisy — to be proud & stand out. While a rose – hydrangea may get so much attention a daisy is often overlooked and is just as beautiful, hence the name Daisy Bella.
We all face challenges, but looking back would you describe it as a relatively smooth road?
I started Daisy – Bella the beginning of 2020… then comes March 2020… need I say anymore… COVID arrived – scary times & everything shut down. Now needed to strategize the where & how to let the world know about Daisy-Bella… adding to the stress of this – I am not a technical person – not my strong point (definitely a major struggle) & a very small company. So I took one day at time & learned as much as I could & keep pushing. I am still doing it today – have a passion for what Daisy-Bella can represent to all women to follow their dreams & to show by example.
Thanks – so what else should our readers know about your work and what you're currently focused on?
My prior professional experience, I have led teams to drive business across multiple brands and categories in retail and wholesale/manufacturing. I was always fascinated the whys & what made people buy. I started out as a buyer – don't want to say when… hehe — give my age away — but it was a man's world — so I had to really work hard to make sure I was noticed. (similar to the daisy) I did & had a successful track record.
My talents besides the design & merchandising are understanding the fashion industry & the insecurities it has. Through my years, I also learned that what you see isn't always what you get… I did learn the hard way… from those experiences – I made sure that was not my style. My style was to empower the people I worked with — to help them see their strength & grow – develop the professional they need to be.
There are so many proud moments through my years but have to say what sets me apart…. is ME. Everyone has their own superpower – being themselves — we were all born to be just that. Who we are is just perfect!
Can you share something surprising about yourself?
Being in the fashion world…. you would never think the camera is not my friend. Really not a big fan of being photograph.
https://voyagekc.com/interview/conversations-with-mary-ann-tooker/
Contact Info: